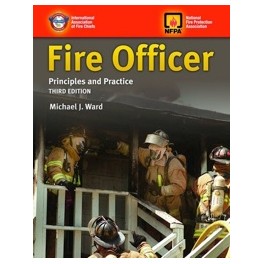 Ricky Rescue Training Academy's "Tennessee Fire Officer 2 Course" is approved by the Tennessee Firefighting Commission (TFC). This course uses the 2014 edition of the NFPA 1021 Standard for Fire Officer Professional Qualifications and surpasses the requirements included in this standard. In order to sit for the TFC Fire Officer 2 Test, Fire Officer 2 Course participants must hold the following certifications:
Firefighter 1 and 2
Fire Instructor 1
Fire Officer 1
ICS 100, 200, and 700
The Tennessee Fire Officer 2 Course will cover a wide variety of topics, including:
Identifying local government's organizational structures
Evaluating the performance of team members
Preparing and presenting public education programs
Preparing and presenting news and media releases
Procedures for fire inspections
Conducting fire inspections at the fire company level
Fire investigation procedures, including how to determine the origin and initial cause of fires
Supervising multi-unit emergency operations procedures
Reviewing health hazard exposure, accident, and injury reports
This course will provide you with a thorough understanding of all these topics, as well as general preparation for the responsibilities of a Level 2 Fire Officer with the Tennessee Fire Services. By successfully completing this course, you will be qualified to sit for the TFC exam, which is the final part of Fire Officer 2 certification for the state of Tennessee.
In addition to enrolling in this course, you must have:
Fire Officer Principles and Practice 3rd Edition by Jones & Bartlett (2015) – ISBN: 978-1284068368.
NOTE: This book is not provided with your purchase of the course but it is available through technical bookshops or online.
A high-speed internet connection
This is an online class. This means that you will be held responsible for your own achievements. You must ensure that you work consistently and diligently to complete the course work and related requirements in order to move forward. This is an open enrollment course that will allow you to pace yourself, but will require sufficient self-discipline to keep up to date with the work load.