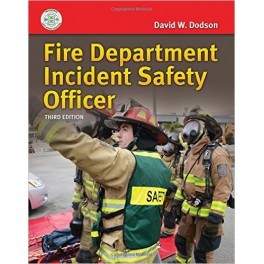 Ricky Rescue Training Academy's online "Tennessee Fire Department Incident Safety Officer Course" is approved by the Tennessee Firefighting Commission (TFC). The course fully complies with the Tennessee Fire Commission course work components to become a Fire Department Incident Safety Officer in Tennessee.
The "Tennessee Fire Department Incident Safety Officer Course" will introduce you to a range of subjects specific to the role of an Incident Safety Officer. The course will cover a wide variety of topics including:
The importance of the Safety Officer
Professional development as a Safety Officer
Incident monitoring of fire and hazardous materials
EMS and Technical Rescue
Correct reporting techniques and procedures for the risks, hazards, and conditions at a wide variety of events
Correct investigative and review procedures for accidents
Development of post-incident analysis processes and how to actively contribute
Safety concepts
Regulations, codes, laws, standards, and procedures
Creation and design of an ISO system
Basic approach to ISO duties
ISO at Structure Fires, Wildland Fires, Hazardous Materials Incidents, and Technical Rescues
Reading buildings, smoke, risk, hazardous energy, and firefighters
Triggers, traps, and working within ICS
This course will provide you with a thorough understanding of these topics, as well as the general responsibilities associated with a Tennessee Fire Department Incident Safety Officer. Upon completing the course, you will have to contact your Fire Chief or Training Officer to set up completion of the Fire Department Incident Safety Officer Skill Sheets that will complete your certification.
In addition to enrolling in this course, you must have:
Fire Department Incident Safety Officer, 3rd Edition Jones & Bartlett (2015). ISBN-978128404195-8.
NOTE: This book will not be provided with your purchase of this course, but the book can be purchased through technical bookshops or online.
A high-speed internet connection
Because this an online class, there are certain requirements of candidates. You will be held completely responsible for your own achievements. You must ensure that you work consistently and diligently to complete the course work and related requirements in order to move forward. This is an open enrollment course that will allow you to pace yourself, but will require sufficient self-discipline to keep up to date with the work load. Therefore, it is your responsibility to set aside the time required as convenient to complete the various units of this course.